Our Trauma Response Team Members
The Charlestown Coalition's Trauma Response Team was formed in July 2016 through a grant from the Boston Alliance for Community Health (BACH). The Trauma Response Team initially started as a group of residents who were looking to learn more about trauma, its impact on the community and how they could best serve residents during traumatic situations. Over the past several years, the Trauma Response Team has served as an important part of the Charlestown Coalition by supporting the community and connecting people to treatment concerning issues around loss, community violence and substance use disorders.
After the BACH granted concluded, the Massachusetts General Hospital's Center for Community Health Improvement (CCHI) began funding this initiative and continues to be the backbone for our trauma work in the community.
The group's main goals are:
We believe by building trust, strong relationships and outreaching to residents after traumatic situations, we can increase access to care and connect residents to services that can help them build resilience.
Developing relationships between individuals that represent and work with different racial, ethnic, and socioeconomic populations within Charlestown to address the deep-rooted racism and race-based tension and violence that exists in Charlestown, as well as developing ways to change this pattern among the younger generations.
Offering an environment where, with the guidance of our clinical psychologist, group members can unload some of the vicarious and personal trauma they've experienced, as well as gain basic skills to better deal with these situations and take care of themselves.
Developing a source of capable community responders to call upon when tragedies occur.
Professional Development for Trauma Response Team Participants:
In addition to meeting monthly, the Trauma Response Team participates yearly in professional development trainings to ensure that they are prepared to response and support the community during traumatic situations. The team participated in the following noteworthy trainings:
Psychological First Aid and Toxic Stress Trainings with world-renowned expert in Trauma Dr. Robert Macy from the International Trauma Center
Stop the Bleed Training led by MGH Trauma Surgeon, David King, MD.
Mental Health First Aid Training
Yearly Narcan Training
Motivational Interview workshops
Workshops on trauma and trauma informed care
Self-care and mindfulness workshops
Contact Us/Refer
If you would like to refer someone to the Charlestown Coalition Trauma Response Team, please call our support lines:
(617) 726-0058 during business hours (9 A.M. to 5:00 P.M.)
(617) 643-0449 after hours (5:00 P.M. to 9:00 P.M.)
Please allow up to 24-48 hours for a response back. If you are in immediate risk, please call 911 or go to your closest emergency room. If you have questions please contact, Phenice Zawatsky at (617) 726-0058.
Trauma Team Over the Years
Sarah, Phenice & Smokey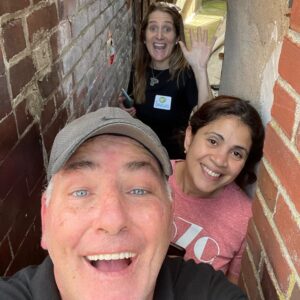 Lisa, Shannon, Lori, Phenice, Sarah, Smokey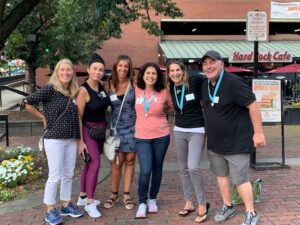 Supporting One Another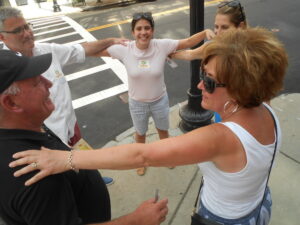 Zoom Trainings, 2021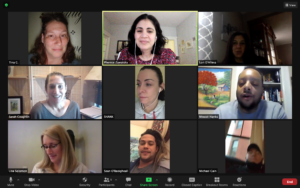 Lori, George, Shannon, Mswati & Lisa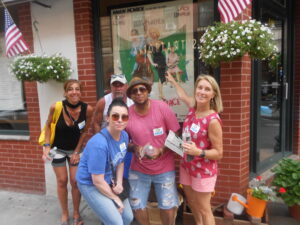 Team after a meeting in Fall 2022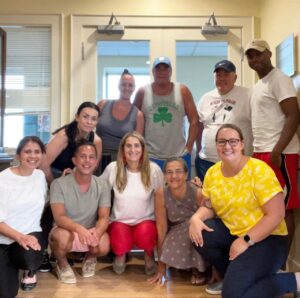 Shannon and George working on the Leaf Project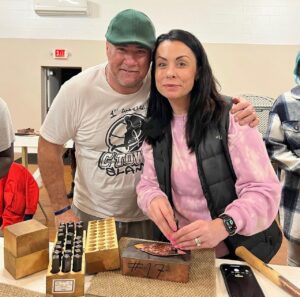 Phenice, Shannon and Sarah with Luis "P Rock"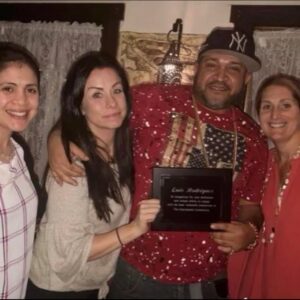 Team with Dr. Macy following a training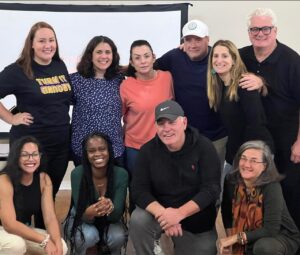 Phenice, Ciara, Sarah, Javon tabling in the community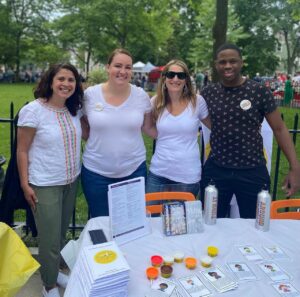 Javon & George tabling in the community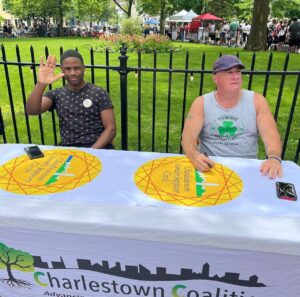 In Loving Memory, Luis "P Rock" Rodriguez