Announcements & Upcoming Events
On Monday, Mayor Martin J. Walsh and the City of Boston Community Preservation Committee (CPC) announced their recommendation of 67 projects, totaling over $25.5 million in grants through the Community Preservation Act (CPA). The proposals include 28 open space and recreation, five affordable housing, 34 historic preservation projects, with over $6 million, $13 million and over $5 million going toward each category respectively.
We wanted to make you aware of how these grants impacted Charlestown. There were two open space and recreation projects, totaling $612,207 in the recommendations. Please see below for specific project details.
OPEN SPACE AND RECREATION -Charlestown
* $112,207 for a community-driven design to rehabilitate the Little Mystic Channel Park and capital improvements to the Sprouts community garden, including picnic tables, benches, trees, and pavilion.
* $500,000 for design and capital improvements, including site preparation, paving, lighting, built features, furnishings, and water access to the Charlestown Peace Park.
Another important topic discussed was the need for invested community members to help us form a "Friends of the Peace Park" committee. If you are interested in being more involved with the Peace Park, please contact Coalition Director, Sarah Coughlin.
Please subscribe to our newsletter to stay in the loop of the project's progress. For a copy of the PowerPoint presentation, please visit:
"Big Brothers Big Sisters of Massachusetts Bay is thrilled to partner with MGH and the Charlestown Coalition to ignite the potential of youth in Charlestown. By matching youth with an adult connected in their own community, we believe these young people will develop the critical youth development skills needed to reach their fullest potential through these one to one relationships." – Nora Leary, Chief Service Delivery Officer at Big Brothers Big Sisters of Massachusetts Bay
Download Flyer PDF
---
Steering Committee
Upcoming Steering Committee Zoom Meetings:
August 31stth from 12-1:30PM
Meetings are held virtually until further notice.
The Charlestown Coalition's Steering Committee is a diverse group of community agencies, organizations and residents who attend bi-monthly meetings to discuss community needs and form strategic plans to collectively address those needs.
Contact Sarah Coughlin for more information.
---
Charlestown Family Support Circle
Upcoming Family Support Circle Zoom Meetings:
Meetings are held virtually until further notice.
Contact Phenice Zawatsky to learn more.
---
Trauma Response Team
Upcoming Trauma Response Team Zoom Meetings:
Sept. 7th from 5:30-6:30PM
Meetings are held virtually until further notice.
Contact Phenice Zawatsky to learn more.
---
2018 LOVE YOUR BLOCK AWARD WINNERS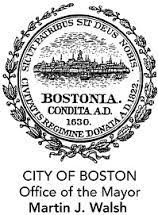 BOSTON - Friday, March 16, 2018 - Mayor Martin J. Walsh today announced the winners of the 2018 Love Your Block mini-grants, a program that awards funds to neighborhoods throughout Boston for beautification projects, highlighting the people and culture in Boston's neighborhoods. Out of the 60 applications, five winners were chosen to receive funding of up to $3,000. Read more here!
---
Each month, we publish The Coalition News, an online newsletter filled with community news articles, details on upcoming events, and regular features such as Voices of Recovery and Turn It Around: Youth of the Month. Check out this month's issue, and sign up to have it delivered right to your inbox!
Past Newsletters
2021
2020
2019
2018
2017
2016
Turn It Around Basketball Tournament
The 6th Annual 
Turn It Around
Basketball Tournament has been postponed. We will send out an updated flyer once a new date has been confirmed. Thank you for your understanding, and we look forward to another awesome event in the future. In the meantime, check out last year's highlights on our 
YouTube Channel!
---
Charlestown Coalition in the News