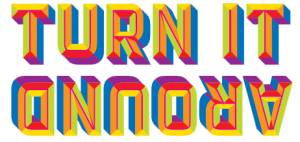 Turn It Around was formed in 2012 by a group of dedicated Charlestown youth with a strong desire to better their community. The group's initial mission was to raise awareness about the dangers of prescription drug misuse and educate about how everyday pressures can lead to substance use and other high risk behaviors.
While Turn it Around members continue to be focused on educating the Charlestown community, the group also uses their platform to increase key protective factors. (To learn more about youth protective factors, click here.)
We offer academic support, provide caring and consistent adult figures, and keep members engaged in positive community activities.
The forty Turn it Around youth are between the ages of 13 and 20 and are divided into four "families," each led by a Coalition staff member. The staff member is supports their youth by holding regular check-ins and connecting them to academic and social support services. Members gather every Thursday evening and organize a number of community events.
Our annual community events include:
Youth Basketball Tournament in March
Prescription Drug Take Back Day in June
BBQ and Resource Fair during September's Recovery Month
Christmas Time Giveback (such as hat and glove drives)
Volunteering at the Charlestown Halloween Parade
Volunteering at the BHA Unity Day in August
Lesson about MLK and the Civil Rights Movement for youth at the Boys and Girls Club in January
Assistant teaching LifeSkills to youth at the Boys and Girls Club
Additional events and workshops are focused solely on building up member protective factors and include:
Spoken word poetry workshops
Nutrition lessons
Personal finance presentations
Trips to RMV to get MA IDs
Therapeutic painting
Resume and job search assistance
Stress reduction techniques
Prevention month photo contest
Mission Statement
The group's mission statement embodies the wide range of activities that members take part in:
"We are the youth of Charlestown, guiding our fellow residents towards healthier lifestyles. We BUILD community; SUPPORT our neighbors in need; and MODEL ways to live healthy and peaceful lives, free from addiction. We may be young, but we have the power to Turn it Around!"